Vous pouvez trouver les détails ici: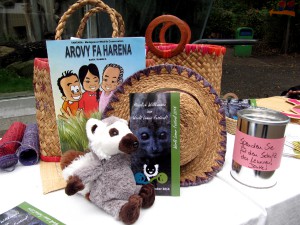 Students and academic staff from the Research Group Ecology and Environmental Education of the University of Hildesheim and the Institute of Zoology of the University of Veterinary Medicine Hannover together with Madagascar Wildlife Conservation inform the visitors of the Hannover Adventure Zoo  on the 25th / 26th as well as on 30th / 31th of October at an information stand about the most endangered species of lemurs.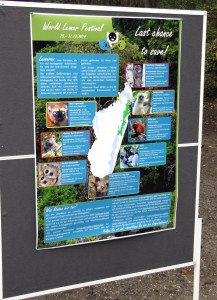 Lemurs
constitute 20
% of the lemurs
in the world.
Now they
are among the
most endangered
mammals
in general
.
Almost
all
species of lemurs
are
on
the red list of
threatened species
:
23 species
are
critically endangered
,
52
are endangered
and
19
species
are vulnerable
.
Main
reasons
for
the vulnerability of
lemurs
are
habitat
destruction
and
hunting
.
In Madagascar,
about
90
% of the natural
ecosystems
and
thus the
home of
the
lemurs,
have already disappeared
.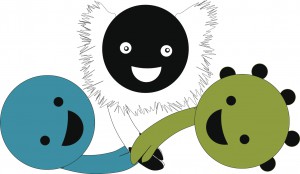 From the 25th to the 31th of October 2014 the lemurs of Madagascar will be the focus of the world attention. During this period the 22 regions of Madagascar are in tune to celebrate the value of these endemic species and the unique Malagasy biodiversity. A celebration that will find a world wide audience as all zoos in the world that house lemur species will be part of the festival, hence it will have a global dimension. The festival will take place in America, Europe, Asia, the islands of the Indian Ocean and Africa.